LCO - The CFO Agenda - Capability
LCO - The CFO Agenda - Hero Banner
Our finance operating system consists of five components that empower CFOs to balance their financial responsibilities with new and changing duties:
Fit-for-purpose finance operating models. This includes building a team with capabilities that create value and clearly defined roles.




Effective capital allocation. Base your capital strategy on strategic objectives and comprehensive investment analysis aimed at improving competitiveness.




Integrated, scenario-based planning processes. Use bull, bear, and base-case scenarios to take advantage of opportunities and mitigate risks.




A challenger mindset. Focus on data, facts, and accountability for outcomes and variances.




A performance-driver system. Understand all the variables that impact the P&L and uncover opportunities to course correct.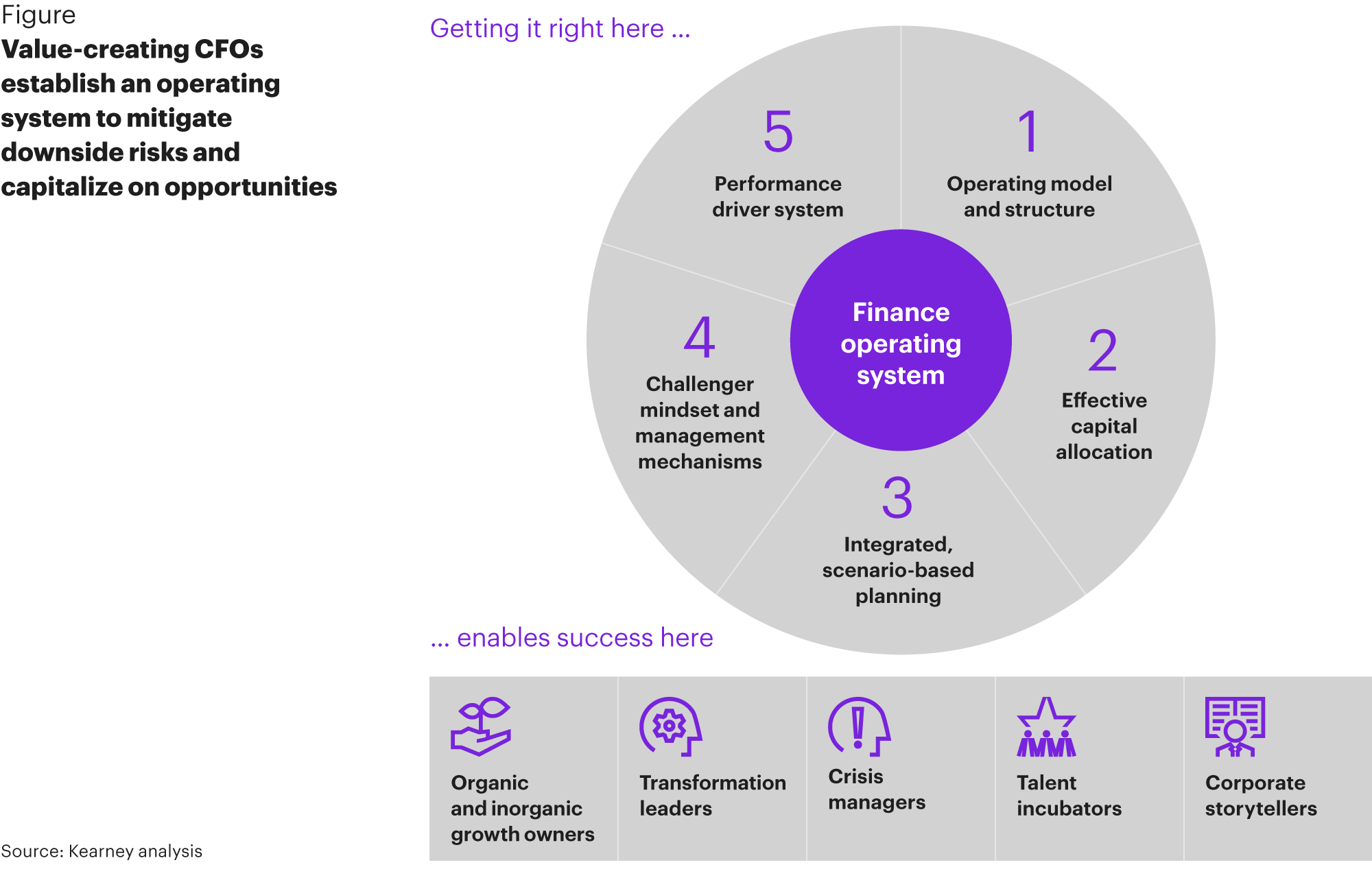 What happens when five Fortune 500 CFOs meet for dinner?
Our CFO dinner series yields expertise and insights that you don't want to miss. Read the key takeaways from our latest roundtable, where we met with CFOs from across a variety of industries to discuss their tough task of orchestrating value creation while navigating an expanding role.
Spacer - basic web content